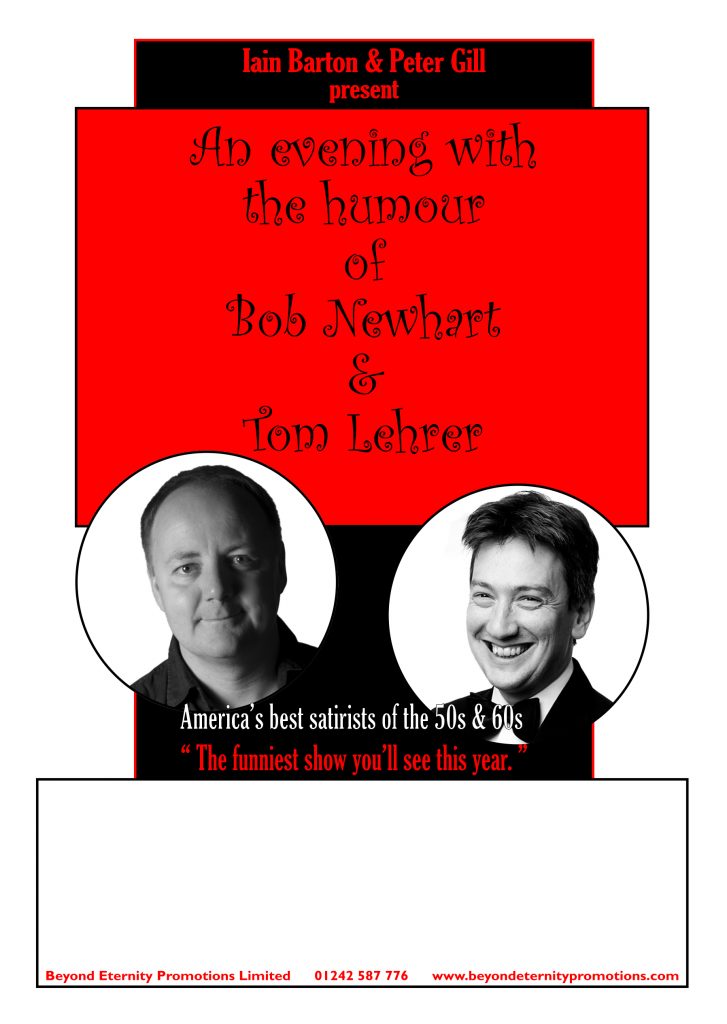 Since 2009 I have been touring the country with a show paying tribute to the two American geniuses of satire Bob Newhart and Tom Lehrer. A big fan of both these men, I put the show, An Evening with the humour of Bob Newhart and Tom Lehrer, together in order to both remind people of their wonderful wit and indeed educate those who were unfamiliar with such songwriting gems as Lehrer's Masochism Tango, Poisoning Pigeons in the Park and The Vatican Rag and Newhart's wonderful monologues such as The Driving Instructor, Introducing Tobacco to Civilisation and The USS Codfish.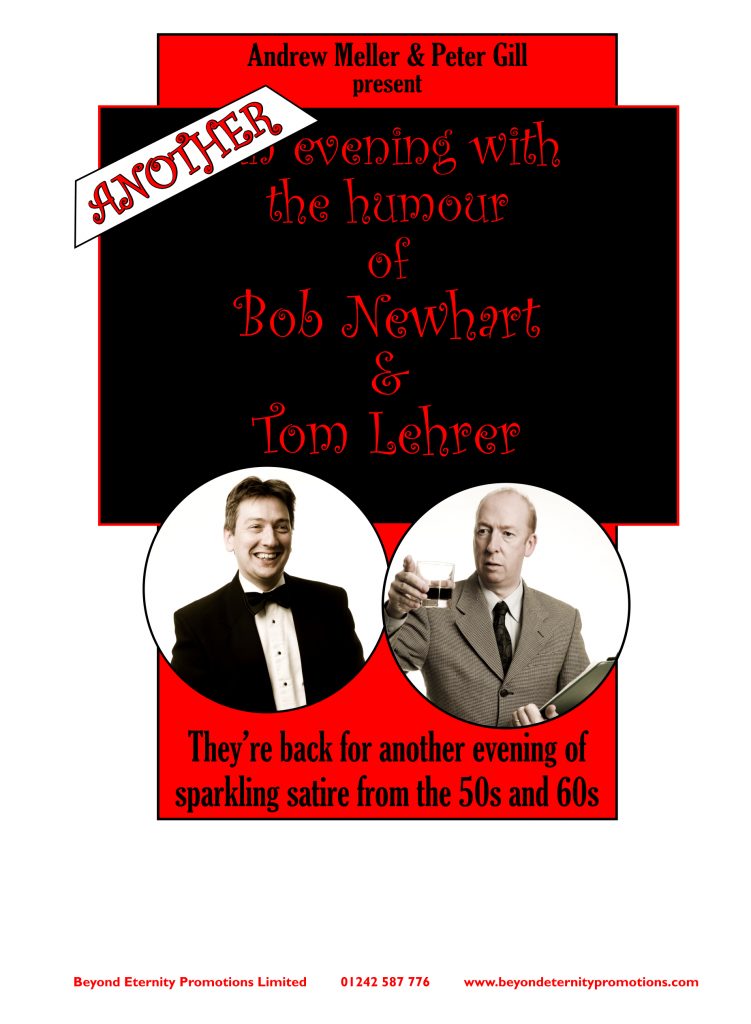 Such was the success of this show that in 2011 I started touring a follow up show Another Evening with the humour of Bob Newhart and Tom Lehrer which is packed full of more sparkling examples of comedic brilliance.
In each of these shows – which are both currently and constantly touring – I perform the songs of Tom Lehrer while Newhart's monologues are performed by either Andrew Meller or Iain Barton, two wonderful actors with whom I am delighted to be associated.
These are wonderfully entertaining and light-hearted evenings of wit suitable for all of those with at least a modicum of a sense of humour!
'While it was interesting to hear Meller recreating Newhart's southern drawl, in contrast to Gill's crisp, Queen's English, how delightful to enjoy sustained, crystal-clear diction. I heard every last syllable'
Simon Lewis, The Gloucestershire Echo