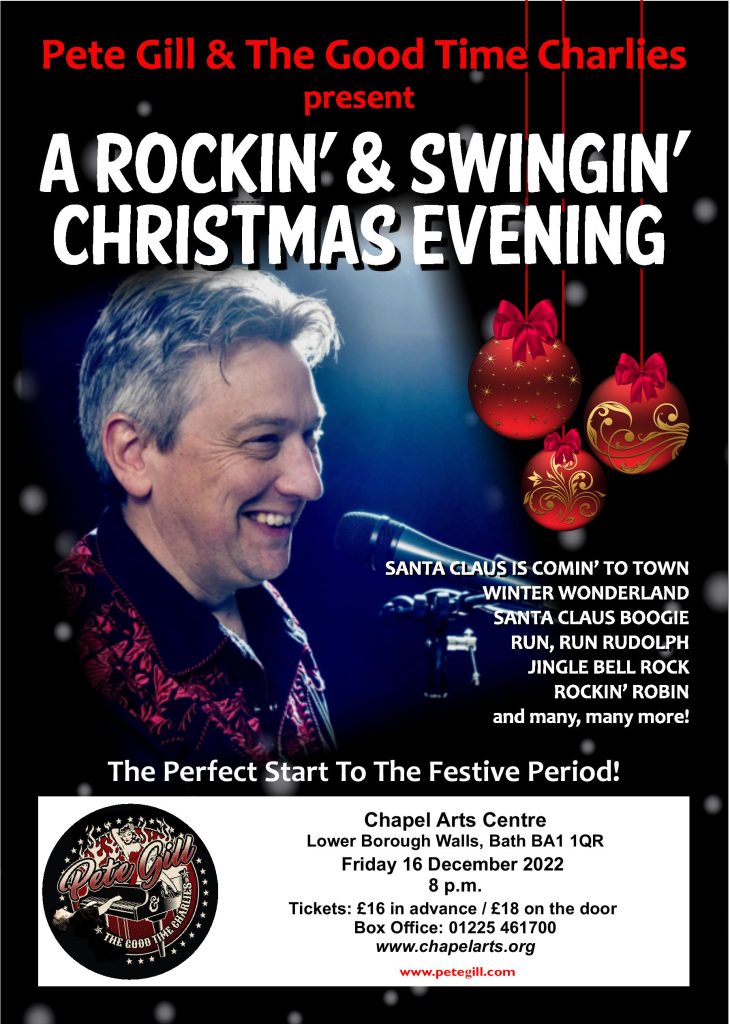 For the perfect kick start to the festive period a 'Rockin' 'n' Swingin' Christmas Evening' with The Good Time Charlies is always the answer.
This will be a smorgasbord of boogie woogie, rock n roll and swing classics and Christmas gems such as 'Down The Road Apiece', 'Santa Claus is Coming In A Boogie Woogie Choo Choo Train', 'Run Run Rudolph', 'Santa Claus Boogie', 'White Christmas', 'Santa Claus Is Comin To Town', 'Winter Wonderland' and 'Well Alright Okay You Win'.
A wonderful evening filled with great, feelgood tunes and plenty of humour – simply too good to miss.