A Rockin n Swingin Summer's Evening with Pete Gill & The Good Time Charlies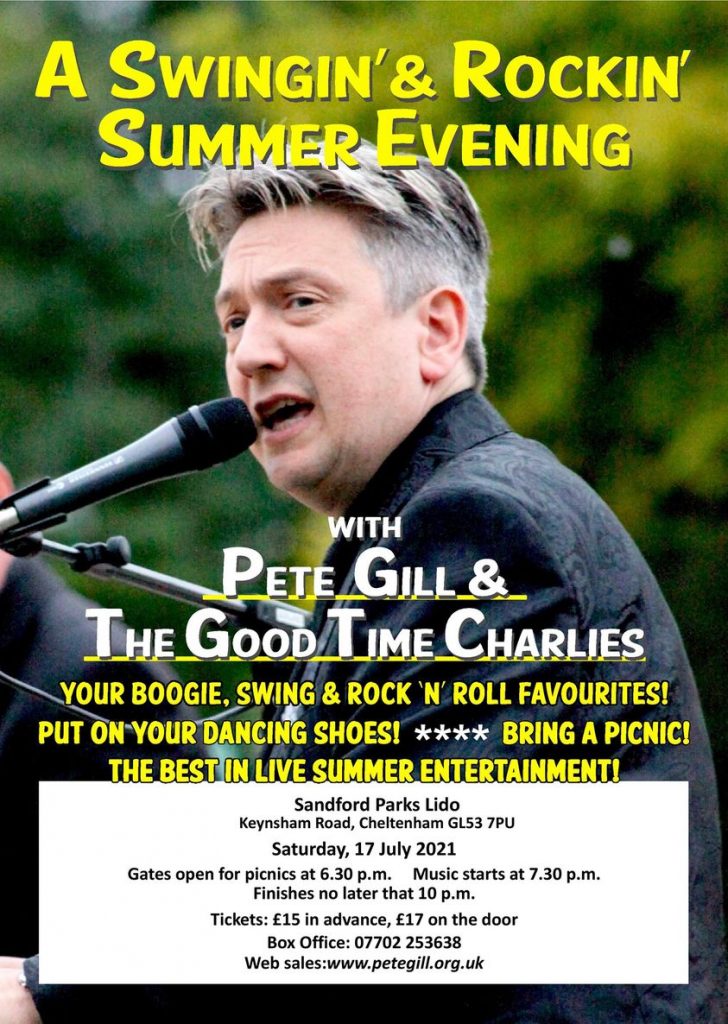 Cheltenham's very own pianist and vocalist Peter Gill returns to the Sandford Parks Lido with his band The Good Time Charlies for his ever popular Rockin 'n' Swingin Summer Evening. As to be expected, boogie woogie, swing and rock 'n' roll will play a strong part as they perform songs such as Nutrocker, Shake Rattle and Roll, Buona Sera, Bill Bailey, Under The Moon Of Love, Rockin' My Life Away and of course Mr Bojangles.
Bring a picnic and be prepared for a supreme night of piano pumping, foot stomping music.
Gates open for picnics at 6.30pm. Music starts at 7.30pm. Finishes no later than 10pm.
Tickets: £15 in advance, £17 on the door.
SOLD OUT