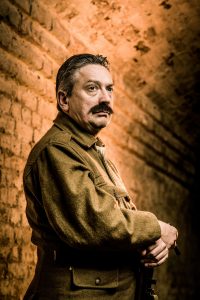 On August 4th 1914, with the declaration of war between Britain and Germany, reservist Tommy Atkins is immediately called up to serve his country. Within weeks he sees his first action in the fields of France and subsequently experiences the full scale of life in the Western Front trenches of the First World War – the horror, the pain, the misery, the boredom and even the moments of joy.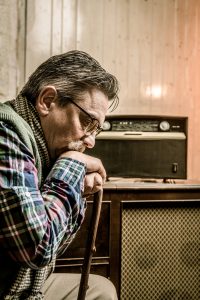 I wrote this play in 2014 to help commemorate the 100th anniversary of the start of The First World War. The story is very close to my heart as I have a great interest in the war and also the social history of Britain that was directly affected by it. 'Meet Tommy Atkins' takes the audience through his war – a war that saw him fight at Ypres, Passendale, Loos and on the Somme and that took him to the depths of despair but also brought him unique comradeship that he would never find again. It also takes Tommy through the inter-war period when many of those that had fought in the war returned to a country that was definitely not a country fit for heroes, and then past a second world war and into an era when social benefits were introduced.
I have toured 'Meet Tommy Atkins' all over the country and even on the continent and also present a special one hour edition of the play for schools.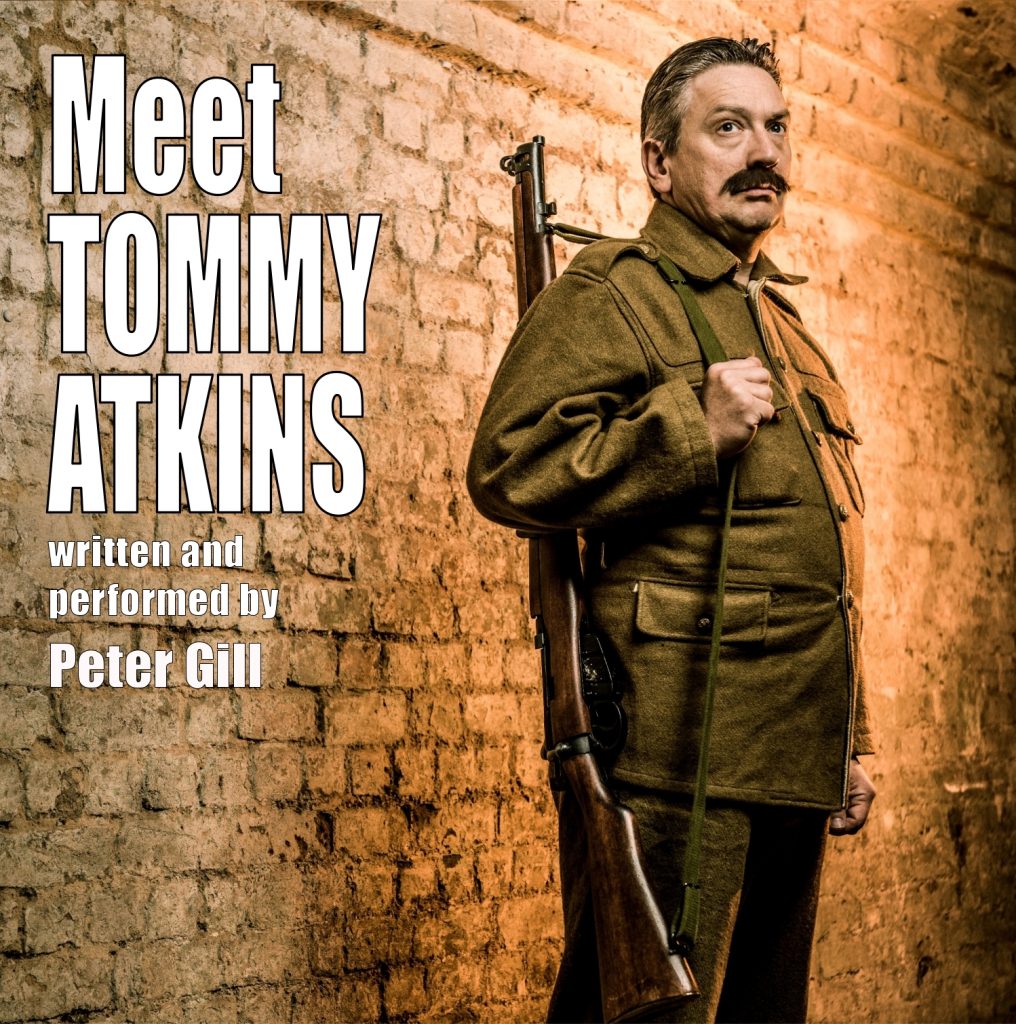 Available Now! – Audio CD recording
Visit the merchandise page now to order your copy.
What they say:
'compelling, moving, insightful and believable …. beautifully written and performed'
Stage Talk Magazine
'Thanks again for another excellent performance yesterday. The standard of performance was fantastic.'
Craig Owen, Bolton School (Girls' Division)
'Thank you for such a superb performance on Tuesday we all really enjoyed it'
Steven Herbert, Penwortham High School
"This wonderful performance has given our students a valuable insight into the life of a Great War soldier. Our students learn about the First World War in their history lessons and seeing this performance has really bought this piece of history to life."
Alison Davies, Avon Valley School and Performing Arts College