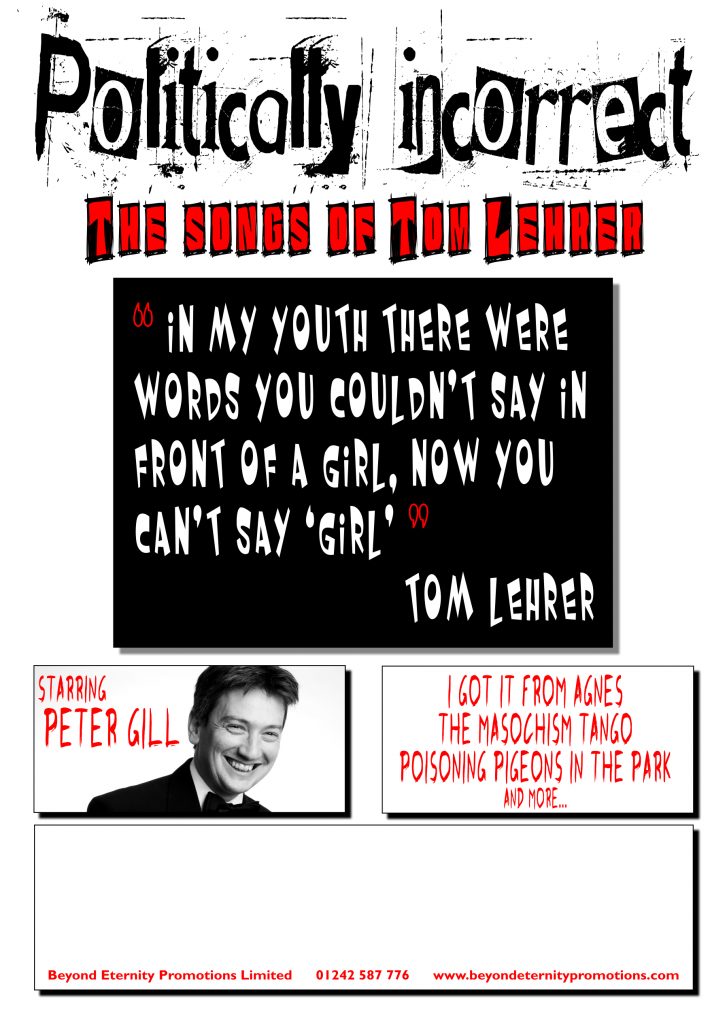 This show is a 90 minute tribute to my favourite American songwriting satirist Tom Lehrer.
I perform the majority of Lehrer's repertoire including of course I Hold Your Hand in Mine, Pollution, Oedipus Rex, Vatican Rag, Masochism Tango, When You Are Old and Grey, Poisoning Pigeons in the Park, The Elements, Wernher von Braun, We'll All Go Together When We Go and I Got it from Agnes.
Tom Lehrer was a true songwriting genius with a biting, sometimes macabre sense of fun – this show is an absolute pleasure for me to perform.
What the critics say:
Politically Incorrect is a thoroughly enjoyable reminder of an unclassifiable genius.
The Reviews Hub
Mr Gill's easy rapport with the packed house in the Everyman Studio Theatre made for a very entertaining evening that just whizzed by.
Stage Talk Magazine